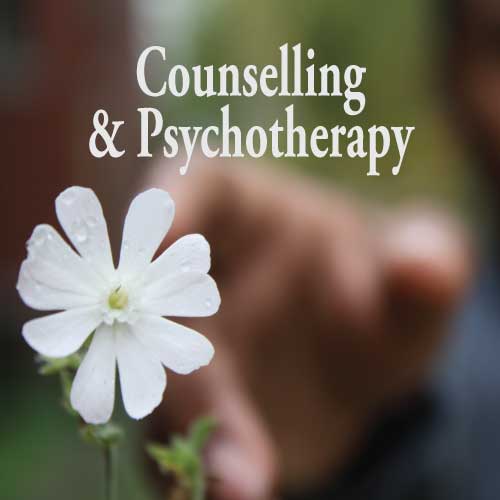 Counselling and Psychotherapy are invaluable for treating any crisis situation, management of stress, grief and trauma, relationship or family problems and any emotional or psychological problems.
Counselling and Psychotherapy have undergone a significant transformation in the last few decades. Gone are the days when therapists were dedicated simply to the doctrines of Freud and Jung. It's no longer what we'd call a one-size-fits-all model. Multiple types of therapies exist and therapists are likely to apply a combination of therapeutic approaches tailored to meet the needs of the client. Below is a brief explanation of Psychotherapy and Counselling and how therapy can be tailored to meet the needs and concerns of the individual client.
Counselling & Psychotherapy are both what are referred to as 'talking therapies". We prefer to think of them as processes that help heal the inner self, and develop strengths and capabilities from deep within. They both provide opportunities and support for the client to talk and explore issues in a non-judgmental, safe environment. They both involve you talking to the therapist, and helping you to discover and use your own resources to resolve your issues in the most effective way possible and to help bring about awareness and enhance wellbeing.
Counselling and Psychotherapy are invaluable for treating any crisis situation, management of stress, grief and trauma, relationship or family problems and any emotional or psychological problems. However, the potential accomplishments gained from counselling and psychotherapy is not just for people who are in crisis or life transition but also for those looking at their own self-development and self-realization, helping to create more choices, freedom, responsibility and self-determination.
---
For more information please click one of the links below
The difference between Counselling and Psychotherapy
Counselling
Counselling tends to deal with specific issues or a concern that may have arisen more recently e.g. relationship breakdown, grief, financial difficulties, illness, etc., and can support the individual to take positive steps to cope and resolve those issues. Counselling also helps a person to explore their potential and create necessary changes in their life. Usually, it's a shorter term process than psychotherapy.
Psychotherapy
Psychotherapy is a longer term process that focuses on the restructuring of the personality or self—both conscious and unconscious and the development of insight. Psychotherapy can help a person to deal with psychological difficulties that have developed over a long period of time, helping the person identify and understand more clearly the emotional issues and background to difficulties. Psychotherapists can work with a wider range of clients and can offer a more in-depth work where appropriate.
Different approaches to psychotherapy
There are different types of psychotherapy, but they all aim to help you understand more about yourself, improve your relationships and get more out of life.
Here's a brief preview:
Psychodynamic Therapy – this approach focuses on changing problematic behaviours, feelings, and thoughts by discovering their unconscious meanings and motivations.
Cognitive Behaviour Therapy: (CBT) is directed toward changing the person's cognitions- that is their thoughts, beliefs and behaviours in order to change the resulting emotion.
Person-Centred Therapy: rejects the idea of therapists as authorities on their clients' inner experiences. Instead, therapists help clients change by emphasising their concern, care and interest and valuing the client as a person in all aspects of their humanity while aiming to be open and genuine.
Neuro-Linguistic Programming –  is a way of exploring the relationship between how we think, how we communicate both verbally and non-verbally, and our patterns of behaviour and emotion. It works on the basis that each one of us builds our own unique "models" or "maps" of the world around us and, although such maps are genuine and real to us as individuals, no one's "map" is fully able to represent the "real world".
Narrative Therapy – is a form of psychotherapy that seeks to help individuals identify their values and the skills and knowledge they have to live these values, so they can effectively co-create a more helpful narrative about themselves and their identity.
Solution-Focused Therapy (SFBT) is a collaborative, practical, goal-driven model approach to psychotherapeutic change. It's directed toward developing and achieving the client's vision of solutions.
Gestalt Therapy: highlights what it calls "organismic holism," the importance of being aware of the here and now and accepting responsibility for yourself.
Existential Therapy: it's a philosophical method of therapy that operates on the belief that inner conflict within a person is due to that individual's confrontation with the givens of existence. It focuses on free will, self-determination and the search for meaning.
Integrative Therapy: Therapists don't tie themselves to any one approach. Instead, they blend elements from different approaches and tailor their treatment according to each client's needs.
Body Psychotherapy: There are numerous branches of body psychotherapy and many are the result of work done by Wilhelm Reich, Alexander Lowen, John Pierrakos and David Boadella.  Central to Somatic Psychotherapy is the idea that mind and body have a continual, bi-directional feedback loop by which each informs the other. People can use their minds to affect their bodies; as well as use their bodies to change their mind. Depending on the type of therapy and the way each therapist develops his or her style, the use of touch is usually incorporated when practising body psychotherapy. However, some of the sessions may appear similar to other counselling and psychotherapy session although the therapist is paying particular attention to the body language and voice patterns.
Our Approach to Therapy

We have long recognised the intrinsic unity of the human being in their somatic (physical) nature. Hence, rather than choose one approach, we use an Integrated Eclectic Approach to Therapy and choose interventions that provide a bridge between body and mind which deepens and benefits both. Our goal is to offer solutions that support the integration of bodily sensation, thought, affect, and movement, thus supporting an individual's increasing connection and aliveness, while emphasising the person's strengths, resources and resiliency.
Clients are taught to become aware of their bodies, how to track bodily sensations, and how to implement physical actions that promote significant change in their cognitions and emotions. Thus, helping them discover which resources are available to them and which need to be challenged or changed.
A typical psychotherapy session can include ways of breathing, sound, movement, gentle massage and other soft techniques. People that suffer from anxiety, depression, post-traumatic stress or trauma hold their body in a way that keeps the pain trapped. Using these gentle techniques helps release and heals those tensions and the trapped grief and trauma, and also contributes to free emotion as well as increase vitality and relax the body.
This enables clients to shift themselves consciously out of the old habitual and dysfunctional patterns and behaviours that kept them 'stuck', into fully integrated and embodied states of well-being, thereby creating new cellular memories, thus revealing an expanded and conscious awareness of their sense of self.
Every therapy session is different. We follow what is presented by the client and support the client in whatever way is more beneficial for them. With some clients, incorporating the bodywork is appropriate, while with others, other therapies such as hypnotherapy, cognitive behaviour therapy (CBT), neuro-linguistic programming (NLP), mindfulness, eye movement desensitisation reprocessing (E.M.D.R), and emotional freedom technique (E.F.T), may be more suitable. There are no rules; the integration of different approaches means therapy can be tailored to meet the needs and concerns of the individual client.
Furthermore, this integral model allows for greater awareness of the complexities of human nature and healing. It helps to create a strong union between mind and body – empowering clients to practise new behaviours that will enable them to free themselves of issues, traumas and emotional upsets, and bring conflicted parts of the mind and body into harmony.
Why Choose Counselling or Psychotherapy?
We live in a complex world where we are bound to through rough patches, where we are dealing with psychological issues, or going through unexpected changes in a relationship, work, or our health. Sometimes, we may be in the middle of a crisis and may feel as though our lives have lost meanings, we're confused, we lack direction, and we're overwhelmed and can't deal with the situation at hand.
Or perhaps we may be just seeking more balance in our life and spirituality and would like to chat to someone who is not only experienced, but who can be there and listen non-judgmentally, and help you improve things in a supportive and confidential environment.  All of these reasons and more will bring individuals to therapy.
In fact, therapy is for people who have enough self-awareness to realise they need a helping hand, and they are taking responsibility by making a commitment to change the situation. That is something to be respected and valued.
How can Counselling and Psychotherapy help me?
Counselling and Psychotherapy are not just talking about your problems; it is also about working toward workable and lasting solutions. Working with a therapist can help provide insight, support, and new strategies for all types of life challenges, obstacles and crossroads. Counselling and Psychotherapy provide long-lasting benefits and support and gives you the tools you need to attain a better understanding of yourself and others. Also, Counselling and Psychotherapy it's very beneficial for learning new ways to cope with anger, grief, depression, anxiety, trauma and other emotional challenges. The list is endless. Therapy can help a person change thoughts, beliefs, perceptions, behaviours and moods for the better.
It supports the person to take positive steps to resolve whatever issues and challenges are in front of them.
It's Important to Feel Comfortable and Confident with your Therapist.
The most important aspects of any therapy are a partnership, communication, goals, collaboration; trust, empathy, confidentially, understanding and action.
Feeling comfortable with your therapist is important, as it affects how well your therapy goes. When you choose to work with a therapist who you feel 'understands you' and is working alongside with you, you develop a kind of relationship that is based on unconditional positive regard. This is an essential element which refers to the care and respect that the therapist needs to have for the client to help them develop a stronger, healthier sense of self.
Once you have found someone that you think would be a good match for you, the first step is to contact them to set up an initial appointment.
If you would like to know if one of us would be the right therapist for you, the first step is to contact us. This will give you the opportunity to ask what you need to know and discuss how to take things forward from here.
---