The subscription form above is only for receiving our Blog posts. To receive news about events, special offers and workshops, you will also have to subscribe to our regular e-mail list. Click here to subscribe now.
Welcome to our home on the web
Here, you will find further information about our life and our work as Authors, Clinical Hypnotherapists, Psychotherapists, Counsellors and Life Coaches. You can read our blog along with an assortment of interesting articles and information. You can also find out about upcoming workshops and seminars and browse through our shop where you will find a host of products such as books, relaxation, and hypnotic CD'S, and you can download our FREE e-book 'Tools Spiritual for Transformation.' So, feel free to explore the site and share any of the resources with your friends.  The site will be updated frequently, so please call back often. We love your comments and suggestions.
Angelica and Terence
 TOOLS FOR SPIRITUAL 
TRANSFORMATION
A powerful book filled with tools and practices that are both pragmatic and transcendental
This e-book is FREE for anyone who subscribes or updates their e-mail information. A hardbound version of this book is also available from our shop. Please click here to view our subscription page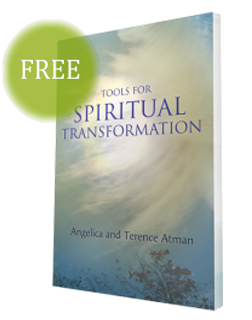 REACHING BEYOND THE DREAM